Luke 17:17-18 Jesus asked, "Were not all ten cleansed? Where are the other nine? Was no one found to return and give praise to God except this foreigner?"
There has been many studies done on numbers in the Bible. Many books written on the significance of numbers throughout the scriptures. The number ten is no different and it holds meaning beyond just the amount of men who had leprosy. The number ten is said to mean restoration and completeness. Let's look at the irony behind this number.
Jesus makes it a point to remind us that there were ten men with leprosy and He healed all of them. He completely restored their bodies. He took the whole of the group and He took away their disease.
Only one came back. Another significant number. One means unity. The bond that grew between Jesus and the Samaritan all because He appreciated what Christ had done for Him. The Samaritan was grateful to Jesus and they were united because of this action.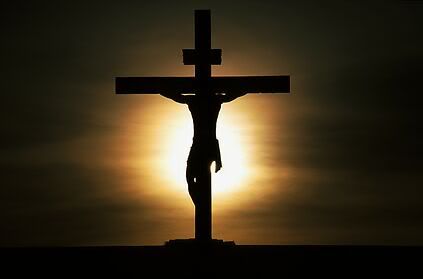 Jesus showed up on the way to Jerusalem and made a point to cure a complete number of men. Jesus showed up at Calvary and made a point to save the complete number of people. Jesus formed a union with the one man who came back to say thank you. Jesus would've died if only one believed and wanted to be united with Christ forever.
I thank Jesus for His sacrifice on the cross - that He died for all, but still loves little ol' me.